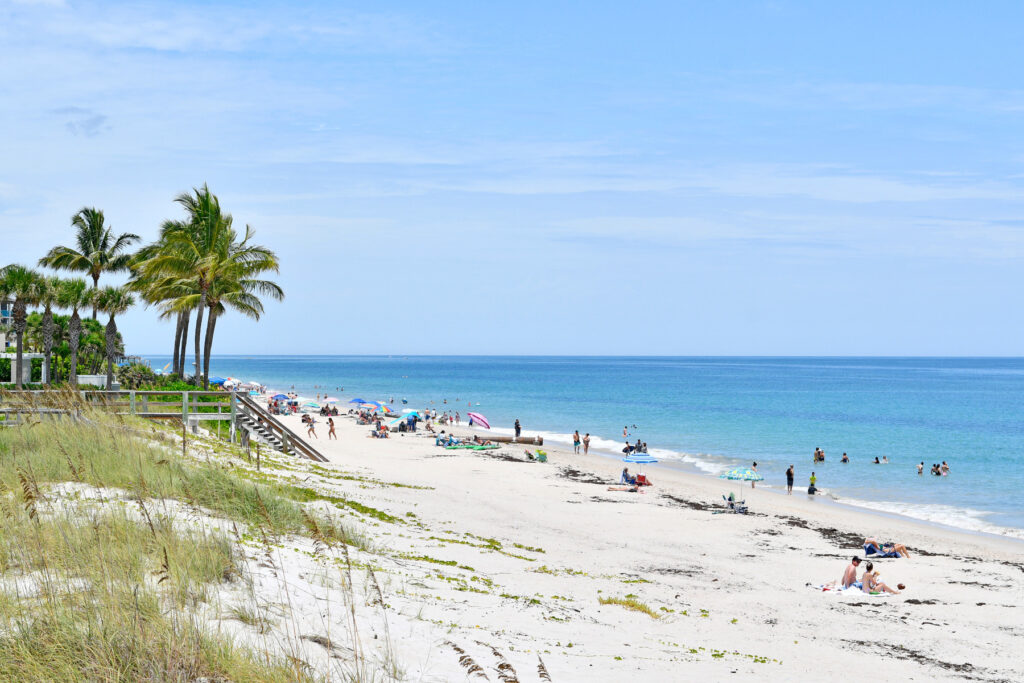 Welcome to Ware Family Dentistry, nestled in the heart of picturesque Vero Beach, Florida. Dr. Jenee Ware and our entire team have a deep-rooted love for serving our wonderful community, and we are dedicated to delivering outstanding dental care to our neighbors. With her expertise and passion, Dr. Ware leads our practice in providing exceptional services for the entire family, including dental implants, dental crowns, and Invisalign Align Technology for beautiful straight smiles. 
We are committed to helping you achieve a healthy, confident smile. At Ware Family Dentistry, your oral health and satisfaction are our utmost priorities, and we can't wait to welcome you into our dental family.
Directions to Ware Family Dentistry 
From Gifford:
Head south on Co Rd 5A toward 45th St

Turn right onto US-1 S and drive 2.7 miles

Turn left onto 17th St

After 0.2 miles, turn right before the long yellow building.

Immediately turn left

Ware Family Dentistry will be on the left
From North Hutchinson Island:
Head east on Camelia Ln toward Florida A1A N

Turn right at the 1st cross street onto Florida A1A S for 1.3 miles.

Turn right onto 17th St for 1.8 miles

Turn left after passing the long yellow building.

Immediately turn left

Ware Family Dentistry will be on the left
A Brief History of Vero Beach, Florida
Vero Beach, Florida, boasts a rich history that dates back to the late 19th century. Originally inhabited by the Seminole people, the area later became a hub for pineapple cultivation, earning it the nickname "Citrus Capital of the World." In 1903, the arrival of the Florida East Coast Railway facilitated transportation and growth in the region, attracting settlers and businesses.
Vero Beach's history is intertwined with its beautiful natural surroundings, from pristine beaches to lush citrus groves. Over the years, it has evolved into a charming coastal community renowned for its cultural attractions. Today, Vero Beach retains its small-town charm while offering a vibrant and diverse community with a deep appreciation for its historical roots and the stunning natural beauty of the Treasure Coast.
Living and Working in Vero Beach
Living and working in Vero Beach offers a unique blend of tranquil coastal living and economic opportunities. The city's pristine beaches, lush parks, and vibrant cultural scene make it an ideal place to call home. Residents enjoy a laid-back lifestyle with a strong sense of community, and the area's low crime rates and excellent schools contribute to its family-friendly appeal. 
Vero Beach also provides various employment opportunities, from healthcare and education to the thriving tourism industry. With a growing job market and a welcoming atmosphere, Vero Beach is a harmonious destination for those seeking a balance between work and leisure in a picturesque coastal setting.
What Not to Miss in Vero Beach, Florida
After your dental appointment at Ware Family Dentistry in Vero Beach, there are plenty of intriguing places to explore in this vibrant coastal town. You can start by strolling through the enchanting McKee Botanical Garden, where lush landscapes and exotic flora await. For art enthusiasts, the Vero Beach Museum of Art offers a diverse collection to admire, providing a cultural feast for the senses. 
If you're in the mood for entertainment, make your way to The Riverside Theatre, where Broadway-quality performances will captivate you. And, to round off your day, head to South Beach Park, where you can relax on pristine sands, soak up the sun, and enjoy the tranquil coastal atmosphere. Vero Beach truly has something for everyone, making your visit more than just a dental appointment—it's a memorable experience.