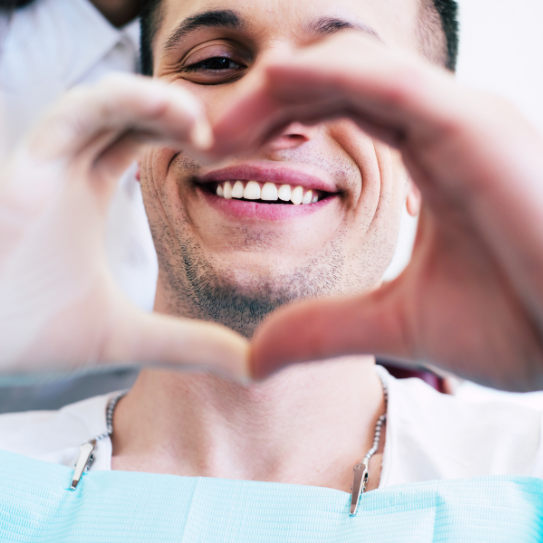 Dentist Near Me in Vero Beach, Florida
Finding a new dental office can be a daunting task, especially if you're new to an area or last saw a dentist a while ago. You want to find a reliable, trustworthy dentist who makes you feel comfortable during appointments. Here are five tips to help you find the best dentist near you.
#1 Read Reviews
Start your search by browsing the internet. Use websites like Yelp or RateMds to find reviews of dental practices in your area. Search for "best dentist near me in Vero Beach" or "cosmetic dentist near me in Vero Beach" to get a list of practices.
Take time to read reviews from other patients who have visited the dental practice. Look for patterns, like the quality of care, the friendliness of the staff, and the overall patient experience. Please pay attention to negative reviews and see how the dental practice responds to them. A dental practice that takes the time to respond to negative reviews shows that they value their patients' feedback and are committed to providing high-quality care.
#2 Check Social Media
Social media can be a valuable resource for finding a dentist. Join local Facebook groups and ask for recommendations from others in your community. You can also check dental practices' Facebook pages to see what people say about them. Some dental practices even allow you to see which of your Facebook friends have visited before.
Use social media to ask questions about the dental practice, like their hours of operation, what insurance they accept, and what services they offer. You can also send private messages to people who have visited the dental practice to ask about their experience.
#3 Get Referrals
One of the best ways to find a good dentist is through referrals from friends, family, and colleagues. Ask people you know who they see for dental care and what they like about their dentist. When someone you trust recommends a dentist, it can make you feel more comfortable scheduling an appointment.
Ask your coworkers or neighbors for recommendations if you're new to an area. You can also ask your current dentist for a referral if you're moving to a new city.
#4 Consider Insurance and Financing
If you have dental insurance, finding a dental practice that accepts your plan is essential. Check with your insurance provider to find out which dental practices in your area are in-network. You'll also want to ask about the cost of procedures not covered by insurance, like cosmetic procedures or dental implants.
If you don't have dental insurance, look for a dental practice that offers financing options, like payment plans or package deals. You want to ensure you can afford the dental care you need, so find a dental practice that fits your budget.
#5 Look for Comprehensive Dental Services
Not all dental practices offer the same services. Make sure you choose a dental office that provides the services you need or may need in the future. Look for a dental practice that offers general dentistry services like cleanings, exams, and fillings, as well as more advanced services like orthodontics or cosmetic dentistry procedures like teeth whitening.
Visit Ware Family Dentistry | Dentist Near Me in Vero Beach
If you're looking for a 'dentist near me' in Vero Beach, FL, consider Ware Family Dentistry. We offer comprehensive dental services, from routine cleanings to advanced procedures, to help you achieve optimal oral health and a beautiful smile. Our experienced dentist, Dr. Jenee Ware, is committed to providing high-quality care in a comfortable, welcoming environment.
Please schedule an appointment today to see how we can help you achieve your best smile.